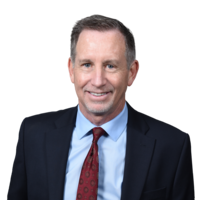 Steve Salvatore
Loan Consultant
NMLS #193458
Licensed in D.C., MD, VA
Let's Get Started
Begin your digital application
Steve Salvatore brings two decades of real estate experience to Day 1 Mortgage. Starting his career as a real estate agent, Steve knows the ins and outs of the industry. He is an experienced Branch Manager with a strong sales background and history of working in the financial services industry. Steve is especially skilled in Construction Loans, U.S. VA Loans, New Home Sales, Mortgage Underwriting, and Short Sales. He will be serving the Reston, Fairfax and Arlington offices.
Steve and his wife of 30 years live in Oak Hill and have two children in grad school. His interests include bike-riding and golf.
I was impressed with the commitment, tenacity, and attention to detail of the loan team finishing the process for my VA loan in such a short time ... amazing!
Steve is extremely knowledgeable in his field. His expertise and calm demeanor helped to make this a pleasant and stress-free experience for me and my wife. I was also very pleased with the underwriter, and the systems loanDepot uses for paperwork.
Steve was a pleasure to work with. He was very responsive and explained the process step by step. He provided great insight about which loan was better suited for me and strategies to win a deal in a tough market. Steve provided loan approval letters on the spot when we were bidding on properties against 10 to 15 other bids. I can't say enough positive things about our experience. Steve is a true professional.
Steve was beyond helpful in answering all of my questions throughout the home buying process. From loan application inquiries to real estate knowledge, he was my best resource during this stressful time! He was so patient and knowledgeable and was consistently communicative. I could not have done this without him.
Steve was the absolute best! He stayed on top of our loan and communicated so well. Made this process a breeze. Will definitely continue to refer people to Steve!!
Steve was great to work with. He kept us updated, called to check on us, and made sure all documents were completed and submitted in a timely basis.
Let's Get Started
Begin your digital application
---