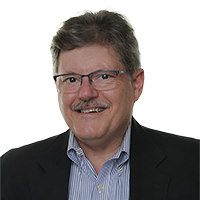 Steve Harrison
Loan Consultant
NMLS ID 995374
Let's Get Started
Begin your digital application
With nearly 20 years of experience in home lending, Steve Harrison specializes in thoroughly evaluating and advising clients, from first-time homeowners to recurrent buyers. His goal is to fully understand your needs, which allows him to seek and recommend the best mortgage financing solutions for your unique circumstances in an honest, yet professional way. He uses his vast amount of experience to offer clients ample knowledge on a wide variety of programs including Conventional, VA, FHA, USDA rural property, and VHDA loans, with some having the option of down payment assistance loans or grants.
Steve understands that purchasing a home is one of the most important decisions people make in their lifetime. He will make sure to serve your home financing needs at the highest level and is proud of that difference and of the long-lasting relationships and referrals he has forged with clients, their friends, and families! He wants to know, "How can I add you to the role of a satisfied customer and fulfill your dream of homeownership?"
On a personal note, Steve is a lifelong resident of Virginia, growing up on a dairy farm 10 miles west of Dulles Airport. He and his wife are proud parents of a grown son and daughter, both of whom owned their own homes before they were 26. Fun fact: He loves to ride motorcycles and has done so since he was 8 years old.
He thanks you for the opportunity to see how he can help you get the most for your "hard earned" monthly housing dollars and looks forward to working with you!
Let's Get Started
Begin your digital application
---